Important Dates
April 22nd, 2023: CASMA Spring Festival will be held at Warrensburg Central School
May 16th, 2023: Spring Concert
TBD: Talent Show
It has been a wonderful and busy year so far!
We began the year establishing classroom rules together and celebrating Hispanic Heritage Month!
The students learned to identify Latin American instruments and how to play them.
The students also learned several dances; The Mexican Hat Dance, Los Machetes and Chilili.
After some haunting tunes to finish off October and several rounds of 'Pass the Pumpkin', we moved on to Native American Heritage Month. We focused on the Haudenosaunee of New York State. We used drums to practice rhythms and learned an Haudenosaunee Lullaby, "Ho, Ho, Watanay".
After Thanksgiving, it was time to focus on, and prepare for the Christmas Concert. All of the students did a wonderful job! Thank you to everyone who came out to support our student's and the arts! While preparing for the concert, we also had time to explore The Nutcracker. The students learned about expressive intent and how music can portray moods, emotions and characters.
After break, the students began an Orchestra unit. We listened to "Peter and the Wolf" and learned to identify the instruments of the orchestra by sound and the characters they represent. The students also got a chance to explore the instruments in the classroom by visiting instrument family centers. The timpani was very popular amongst all the students.
We are currently celebrating African American History Month and are exploring Spirituals. The children are learning about their purpose and history. At the end of the unit, students will write their own spiritual for a purpose, either as a class or individually.
In other news, I am very pleased with the number of students in the 7-12 band and chorus. We are working extremely hard to rebuild our program after COVID. Please continue to encourage your students to participate!
Shelby Tuller, Sage Bayse, and Isabella Lawrence attended the CASMA fall fest in November at North Warren Central School. Shelby played First Alto in the Jazz Band and rocked it! Sage and Isabella participated in the Junior Chorus and did an amazing job!
The CASMA Spring Festival will be held at Warrensburg Central School, on April 22nd, 2023 and the concert will begin at 2pm. Shelby Tuller will be attending and will be playing in the concert band. We had a few students going to participate in the Select Chorus, but unfortunately, the Select Chorus will not be performing this year.
Please save the date! Spring Concert will be held at 7pm on May 16th, 2023.
We are also working on a Talent Show and will announce a date very soon!
I am looking forward to a great second-half of the year!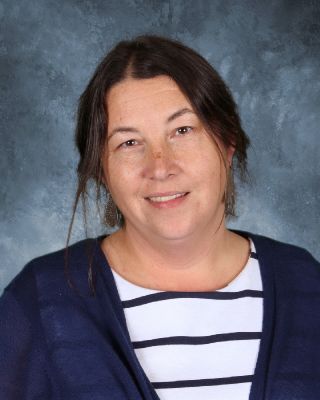 Courses Taught:
Vocal Music - All Grades
Instrumental Music

EXTRACURRICULAR:
AV Director
Concert Coordinator
Drama Advisor
Student Council Co-Advisor
Talent Show Coordinator
Yearbook Advisor