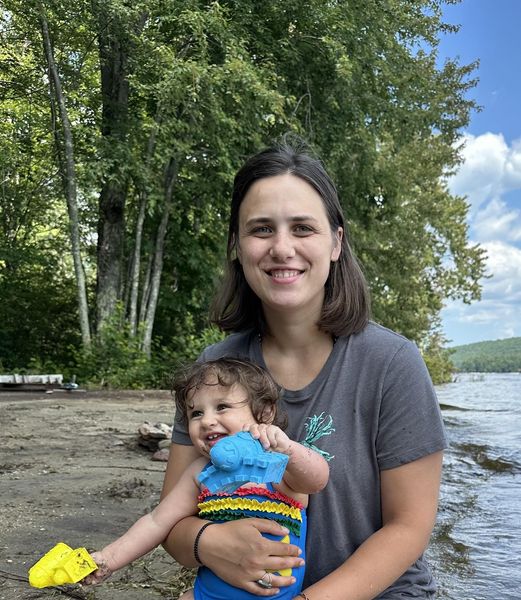 My name is Bethanie Natalie, but many of you would probably know me best as Bethanie Viele. I am the new science instructor for grades 7-12 and am looking forward to sharing my love for science with Minerva! After attending Minerva through middle school and graduating from Newcomb, I went to Syracuse University for my B.S. and M.S. in Biology. This is where my love for teaching science really took root. I worked in a biotechnology/molecular genetics lab
(check out their work here!) that taught me the scientific process inside and out, mentored
students, and discovered a passion for my role as a teaching assistant in the introductory biology classes.,
My husband and I always planned on returning to the Adirondacks, and this last year we were able to do that with our one-year-old daughter Juniper. Together we love exploring the woods, trying our hands at gardening, and reading new books. I also enjoy collecting old tree identification guides and trying to find different species around me!
My teaching style centers around my belief that children learn science best through hands-on exploration and the cultivation of their natural excitement. Science is often seen as confusing or overwhelming, which can discourage learning. What I aim to do with my students is increase the accessibility of science and demonstrate in fun ways how it connects to their interests and lives. If a student loves watching animals and insects, that's an easy connection to biology or environmental science. If a student is more passionate about sports, that's an avenue into physics and health sciences. In my case, it was learning about the different layers of soil in an earth science course that set me on my path as a researcher and plant enthusiast. There's something for everyone in science and I'm excited for the chance to help the students at Minerva find what that is for them.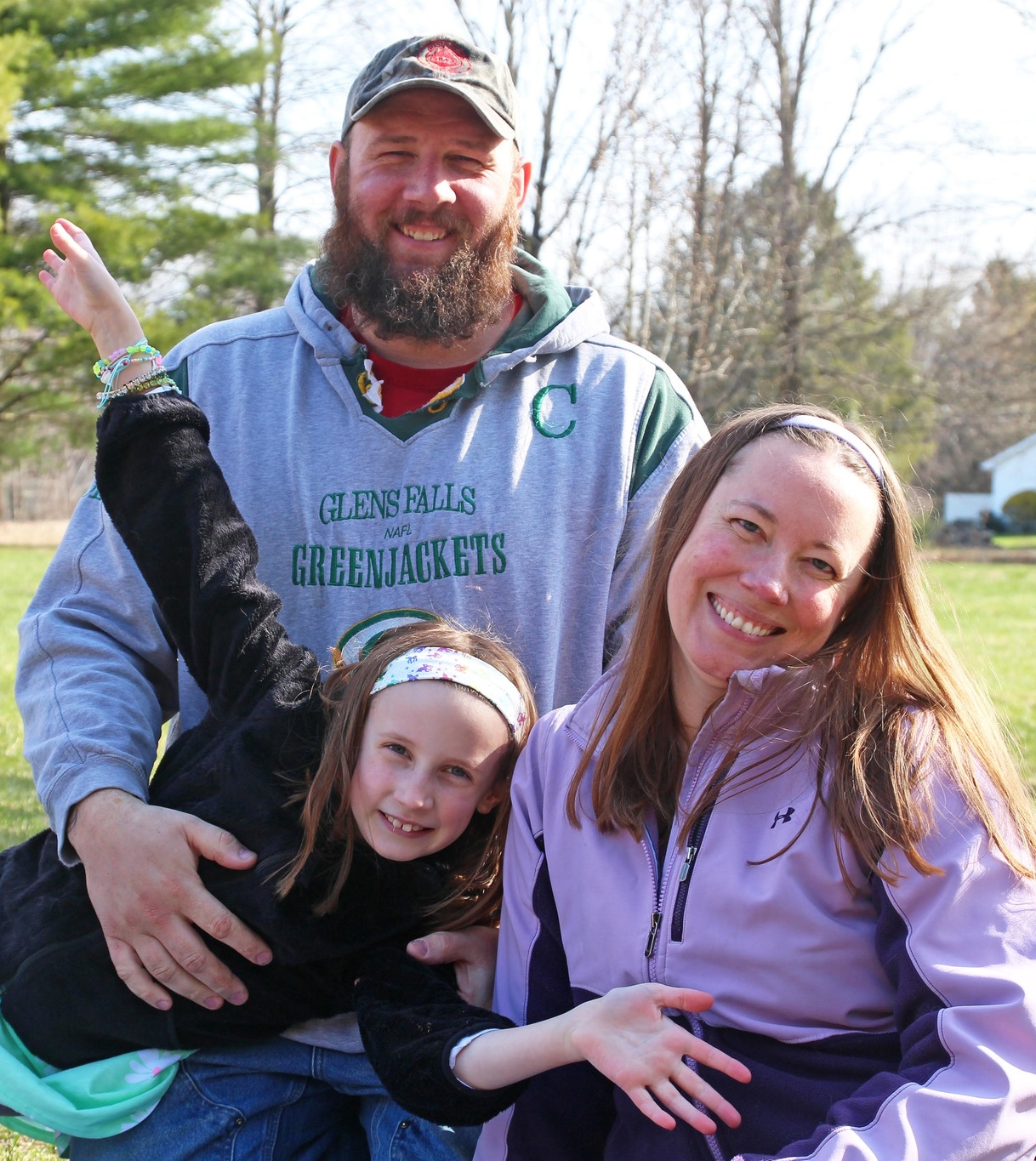 My name is Amy Gosselin and I am very excited to join Minerva Central School as the fifth grade teacher! I have 15 years of experience teaching fifth grade in a larger school district and am looking forward to joining the small community of MCS. As a teacher, I enjoy bringing learning to life through hands-on exploration, discussions of student ideas and experiences, and student collaboration. When I'm not in school, I enjoy spending time with family and friends, gardening, crafting, and working on projects around the house. As a family, we like to spend time in the Adirondacks - going for walks, kayaking, and four-wheeling. I'm very thankful to live in such a beautiful area!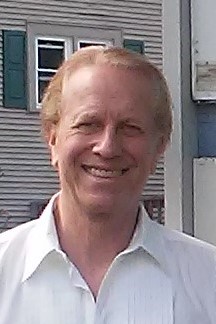 "Happy September!"
I am the new 7th / 8th / 9th grade math teacher. My name is Neal Berntson and I went to Ichabod Crane High School. I graduated from The University of Texas at Austin with a B.S. in Communications of Radio, Television, and Film.
After I returned to Upstate New York, I went to graduate school at Empire State College.
Happy to be back in the Adirondacks, I have loved Lake George for my entire life. I was a Mohican deckhand when I was a teenager and worked at The Sagamore years later.
I feel Minerva is a unique community that offers a very personal educational setting. I look forward to meeting my new students and believe that a desire for math grows with an awareness that it is always all around you.
Claire Bromley
Social worker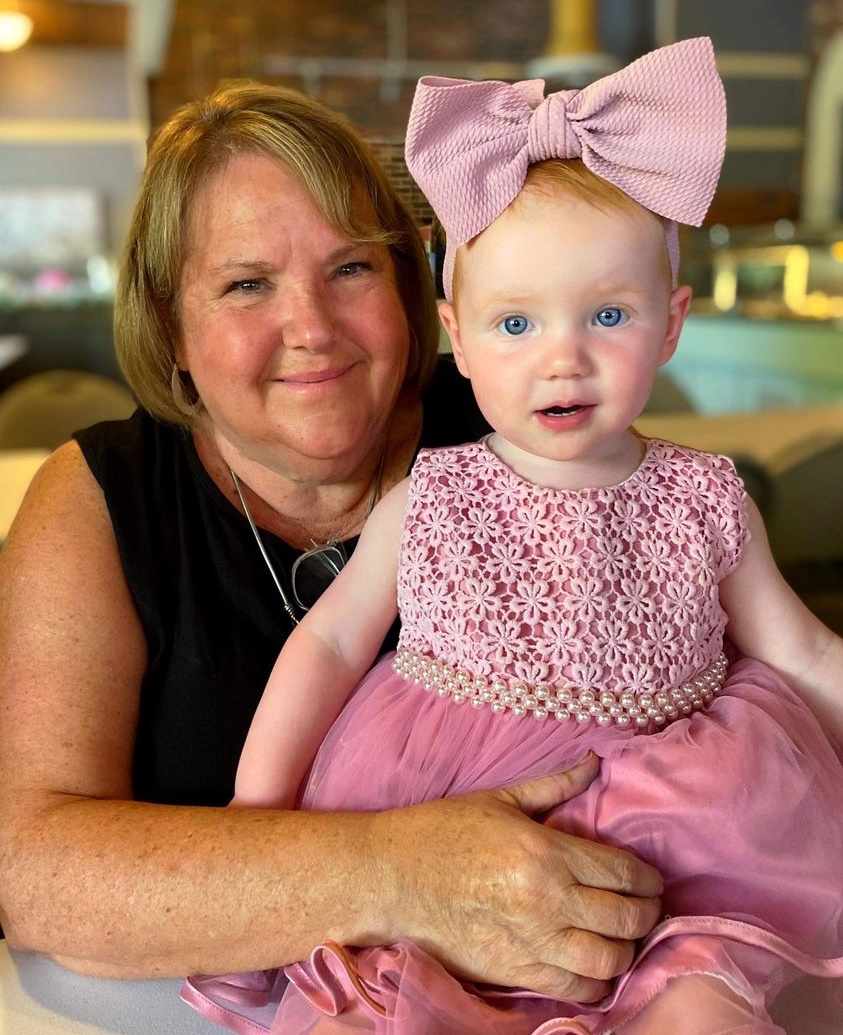 Hello Minerva community!
I am Claire Bromley, the new and first School Social Worker. I have heard wonderful things
about your school community and felt very welcomed when attending the July board
meeting. I am looking forward to meeting the staff and students and being available to
provide them with any social and emotional support they may need throughout the
school year.
Social workers working within school systems provide services to students to enhance
their emotional well-being and improve their academic performance. School social
workers teach ways to manage emotions and help students process issues that might
affect their mental and physical health. School social workers also work with families and
can help link them with outside resources they may need.
I am a LMSW (Licensed Master of Social Work) and I have a certification in school social
work. I graduated years ago from SUNY Plattsburgh with a degree in Social Work and
received my master's degree from SUNY Albany. I have worked as a Social Worker for many
years in the medical and academic areas.
I am married to my husband, Brian. We have two beautiful daughters, two wonderful
son-in-laws and 4 grandsons, and one granddaughter.
I love spending time with my family and attending sports and activities my grandchildren
are involved in. I love to shop and go out to lunch with my sisters and friends. I enjoy
redecorating my home and doing little DIY projects. I love spending time outside
swimming and boating. I am a dedicated NY GIANTS fan. I love, love, love football Sunday.!
You can always find me in front of the television on Sunday watching all the games. I am
very optimistic about this season for my G-MEN. Let's go Giants!!!
I am very excited to start the school year and meet everyone! I can't wait to start decorating my office so that you will feel comfy and welcome. Please stop in if you need anything or just to say hi!!
Alone we can do so little. Together we can do so much.
Teresa Strohmeyer
School Nurse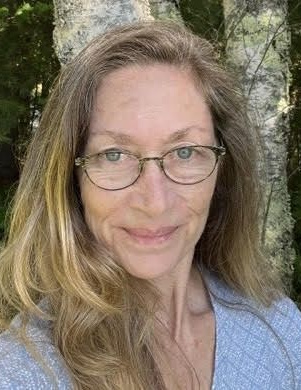 My hometown is Minerva. I graduated from Minerva Central in 1985 and continued my education at
Herkimer County Community College and Adirondack Community College for an Associate Degree. I
then attended SUNY Albany for a Bachelor of Science Degree. My original focus was museum studies but
due to college program changes, my focus changed to anthropology which led me to a career as a
contract archaeologist.
For approximately ten years I enjoyed "life in the field" traveling in the United States to investigate
project areas for their historical significance prior to construction. Most job sites were on government-funded
projects such as pipelines, roads, utility lines, supercolliders, etc. The construction of the Mars
Education Center at Fort Ticonderoga was my dream job which allowed me to live in Minerva and work
locally as an archaeologist.
My decision to move back to Minerva around 1998 caused me to broaden my employment possibilities.
I worked as a waitress, real estate sales agent, and front office receptionist/ medical assistant for Hudson
Headwaters before returning to school at North Country Community College at Ticonderoga for a
nursing degree. During this time I joined local community groups by volunteering as an EMT and
secretary/museum director for the Minerva Historical Society. In 2014 I was appointed the Town of
Minerva Historian. In this rewarding job, my role is to preserve, promote, and share the history of our
town.
Being a Registered Nurse has given me the opportunity to work and care for our community members.
Most of my 10-year career as a nurse has been working with our geriatric population at Elderwood at
North Creek, formally Adirondack Tri-County Nursing and Rehabilitation Center.
My husband, Patrick, and I currently live in Minerva with two border collies in a home that he built. We
also have a home that we are working on in Irishtown that has been in the Brannon family for many
generations. Our goat, Mae Mae, lives on this property and because of her abundant milk production, we
are learning to make goat milk soap. We enjoy traveling with our camper trailer and visiting museums
and historic sites.
Having an opportunity to work in Minerva Central as a School Nurse is an exciting chance for me to
care for our community by supporting our youth. I look forward to serving the needs of our students.
Carly Morano
Phys Ed / Health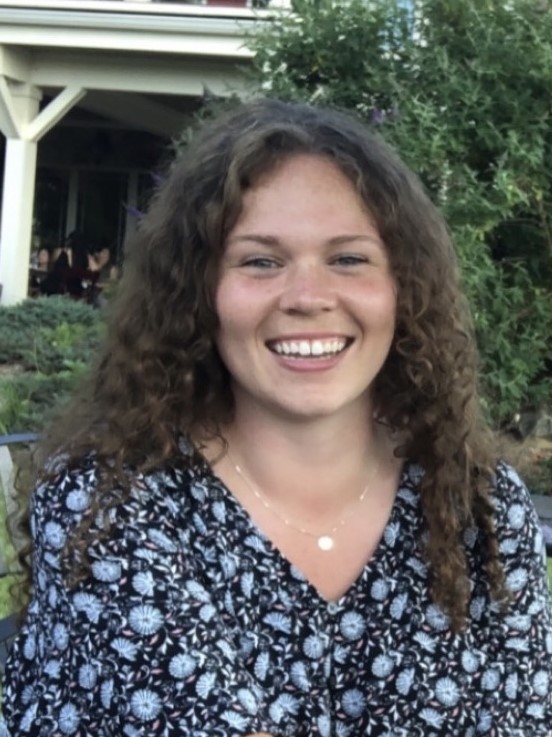 Hello Minerva! My name is Carly Morano and I am the new Physical Education and Health Teacher! I am extremely excited to become apart of the community as well as meet the students and staff. I received my Bachelor's in Physical Education and Health Science from SUNY Brockport and my Master's in Kinesiology for Individuals with Disabilities from The University of Virginia. I have 5 total years of teaching experience including 3 years as a Physical Education Adapted Itinerant Teacher in Fairfax County, Virginia. After this experience, I decided to leave all the hustle and bustle of Northern Virginia and move to the Adirondacks.
I am very excited to start the year at Minerva! My goal for our students is to be exposed to a variety of sports and activities so they can become physically literate and find an activity that they can participate in for their lifetime. Some of my favorite activities and sports are softball, soccer, and dance. Additionally, this summer I completed a Sprint Triathlon and hope to continue my training this year, so I also enjoy swimming, running, and biking. Can't wait to see you soon!